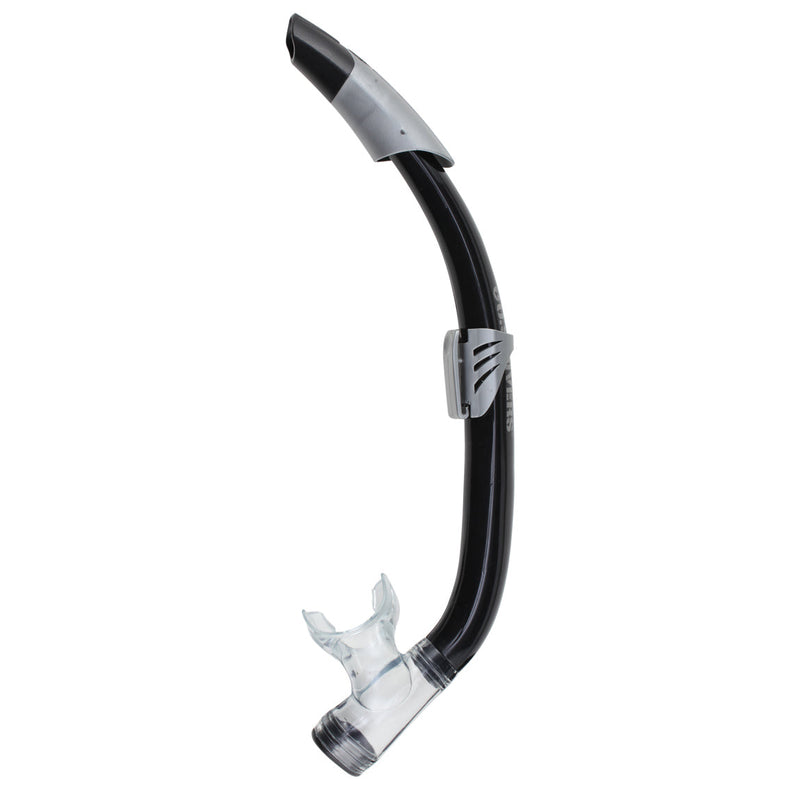 U.S. Divers Seabreeze DX Snorkel- Black
$14.99
Brand U.S. Divers
Product Description
The Seabreeze DX snorkel is designed for easy breathing. With a hydro-adhesion splashguard top, it keeps surface water out so you'll breathe comfortably while you explore. A soft Silicone mouthpiece and a one-way purge valve provide comfort and easy clearing of water with a fast, sharp exhale. Clip the Seabreeze DX onto your favorite snorkeling mask for unforgettable snorkeling adventures.
Hydro-adhesion Splashguard

The Seabreeze DX incorporates a comfortable mouthpiece and splashguard at the top valve, preventing water from entering the barrel and your mouth.

One-Way Purge Valve

If water enters your mouth or the barrel, the SeaBreeze DX is fitted with a one-way purge valve that allows you to empty or blow out the water.
}