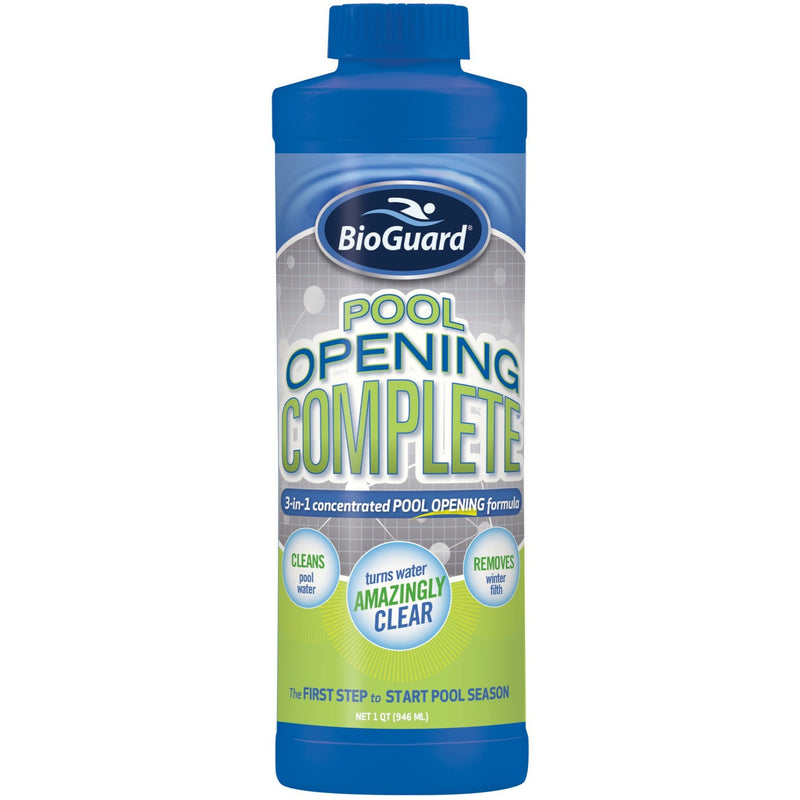 BioGuard Pool Opening Complete (1 qt)
$19.99
Brand BioGuard
Product Description
BioGuard Pool Opening Complete is the perfect way to get pools off to a great start for the season. This special variation of the Pool Complete family is designed to work effectively in opening conditions and quickly clear things up.
The propriety, 3-in-1 concentrated formula: Turns water AMAZINGLY clear, removes winter filth, and cleans pool water.
Can be used with any of the BioGuard Care Systems or in combination with other BioGuard ancillary products.
32 oz. per 20,000 gallons

Simply pour in the entire 32 oz. bottle to treat any pool up to 20,000 gallons- the visual results will be stunning!
*Chemicals can only be shipped via UPS or FEDEX ground service to the 48 contiguous United States
}