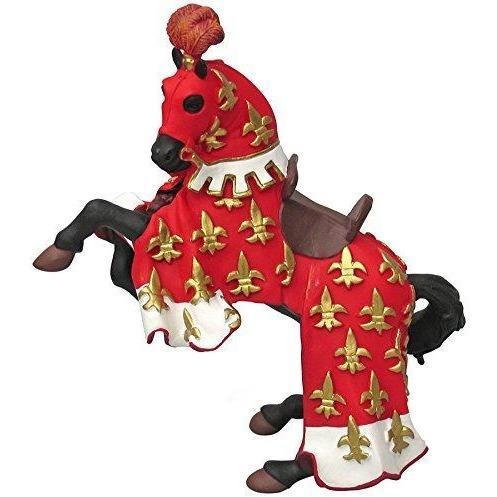 Papo Prince Philip's Horse- Red
$7.99
Brand Papo
Product Description
Prince Philip has charged bravely into battle, defending himself against his attackers and thrusting his sword forward. His horse, which is also draped in red, is rearing up faced with an enemy which must surely be trembling at the sight of this fearsome duo.
Hand Painted

Highly Detailed

Measures approximately 3.5 inches

Manufacturer: Papo

Ages: 3+

/!\ WARNING: Choking Hazard—Item contains small parts. Not for children under 3.
}