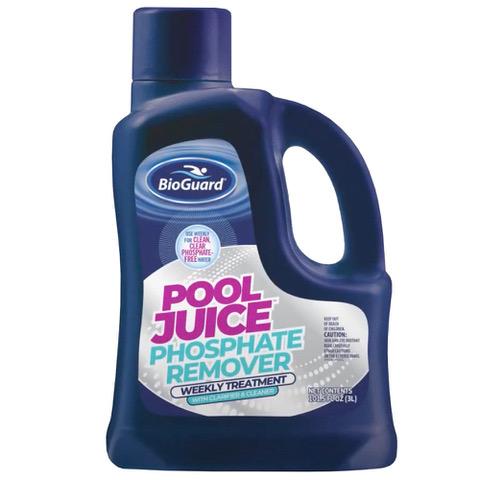 BioGuard Pool Juice Weekly Phosphate Remover (3L)
$54.99
Brand BioGuard
Product Description
BioGuard Pool Juice Weekly Phosphate Remover 23775


Once phosphate levels are under control, a weekly regimen of BioGuard Pool Juice Phosphate Remover will keep them low. This multi-benefit product also contains targeted enzymes for cleaner surfaces and a special clarifier blend for clearer water.
Multi-benefit weekly treatment maintains low phosphate levels
Targeted enzymes keep pool water and surfaces clean
Dual-action clarifier blend creates dazzling water
4 fl oz per 10,000 gallons of water per week

To keep your water sparkling clear, apply this product weekly at a rate of 4 fl oz per 10,000 gallons of pool water
Apply slowly and directly into water while walking around deep end of pool.
Allow pump and filter to operate for at least 12 hours after application.
*Chemicals can only be shipped via UPS or FEDEX ground service to the 48 contiguous United States
}