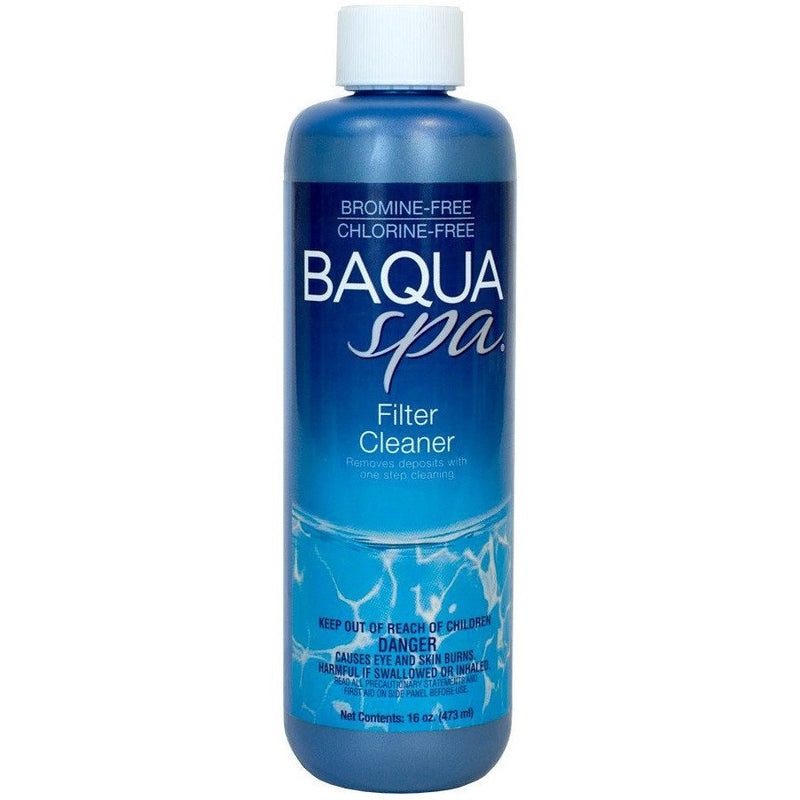 Baqua Spa Filter Cleaner (1 pt)
$10.99
Brand Baqua Spa
Product Description
BAQUA SPA Filter Cleaner (1 pt) is designed to clean your cartridge filter in your Baqua spa treat hot tub. This cleaner removes body oils, scale and metal deposits bringing your filter back to life. Use every 4 weeks for best results.
Remove and rinse off the spa cartridge filter to remove the loose debris.
Pour 1 bottle (1 pint) of Baqua Spa Filter Cleaner in up to 5 gallons of water in a clean plastic container.
For optimum performance, soak the cartridge filter for at least 30 minutes and preferably overnight (longer soak time may yield better results).
Remove the cartridge filter from the cleaning solution and carefully rinse it off.
Reinstall the cartridge filter according to the filter manufacturer's directions.
Resume normal operation.
*Chemicals can only be shipped via UPS or FEDEX ground service
to the 48 contiguous United States
}