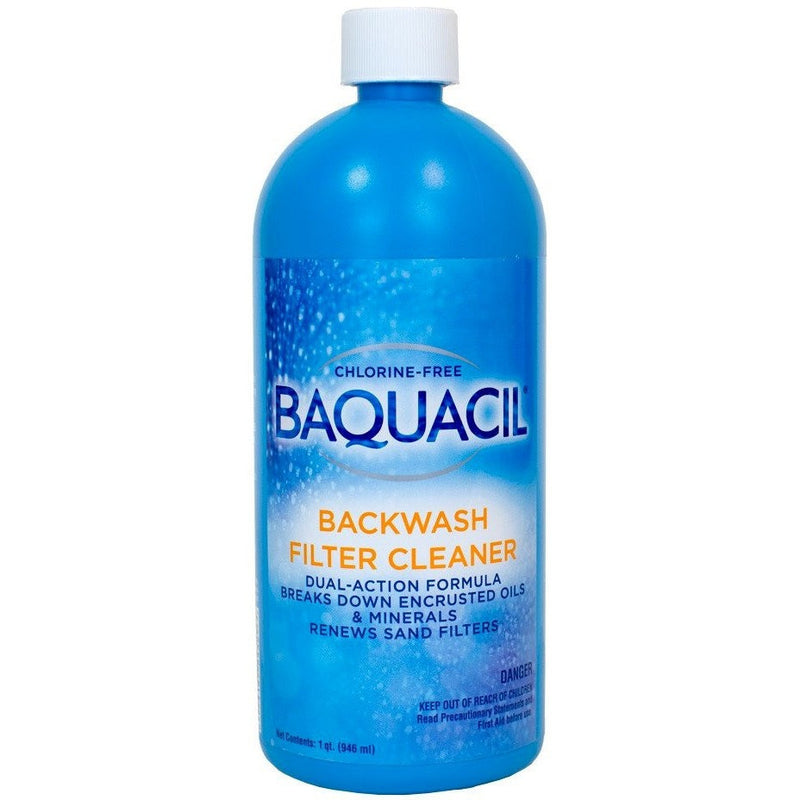 Baquacil Backwash Filter Cleaner (1 qt)
$16.99
Brand Baquacil
Product Description
BAQUACIL Backwash Filter Cleaner (1 qt) is a quick cleaning filter cleaner for your sand filter. Remove organic and inorganic buildup while you backwash. No soaking and no waiting for results.
Adjust valves for full skimmer intake.
Start backwashing the filter as recommended by the manufacturer.
While the filter is backwashing, slowly pour 8 ounces of this product into the skimmer.
Continue backwashing process according to the manufacturers instructions.
After the backwash cycle - don't forget the rinse cycle.

To maintain filter efficiency and crystal clear pool water, use Baquacil Backwash Filter Cleaner every time the filter is backwashed.

This product is compatible with all sanitizer.
*Chemicals can only be shipped via UPS or FEDEX ground service to the 48 contiguous United States
}