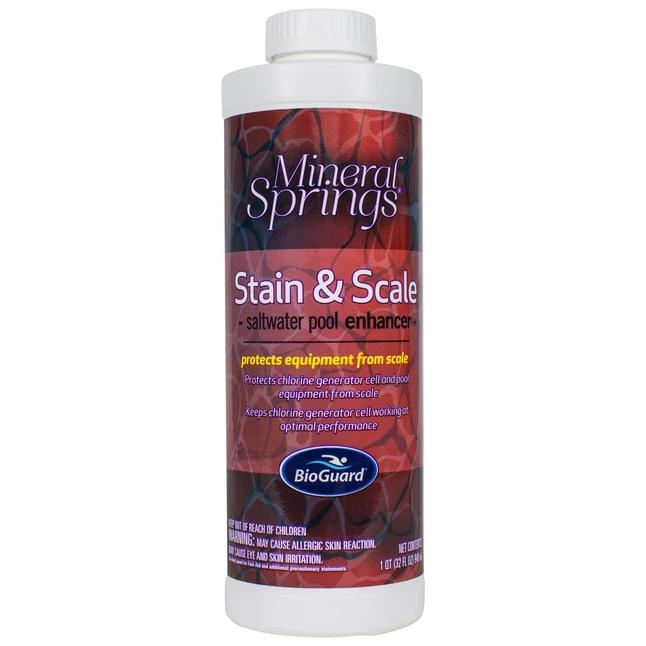 BioGuard Mineral Springs Stain and Scale (1 qt)
$28.99
Brand BioGuard
Product Description
BioGuard Mineral Springs Stain and Scale is the second step in the Mineral Springs pool system, and helps rid your chlorine generators, plumbing, and other equipment of nasty scale buildup and stains. To prevent this, simply apply Stain and Scale at the start of your pool season and treat your pool weekly with Mineral Springs Renewal to keep your Mineral Springs-equipped pool running at optimal levels. This product is part of the Mineral Springs System produced by BioGuard, an industry leader in pool and spa supplies for more than 40 years, allowing you to buy with confidence.
32 fl oz per 5,000 gallons of water per season.

With filtration system running, pour proper dosage directly into the deep end of the pool.
Allow pool water to circulate for 24 hours after application.
Follow up application of Mineral Springs Stain and Scale is required once a season at start up.
*Chemicals can only be shipped via UPS or FEDEX ground service
to the 48 contiguous United States
}