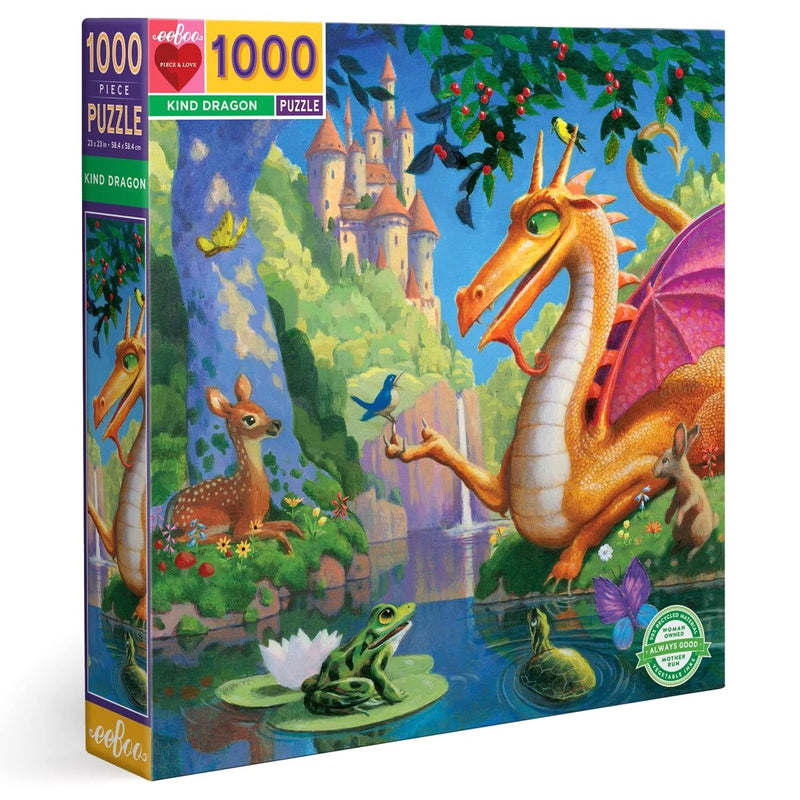 eeBoo Kind Dragon 1000 pc Puzzle
$21.99
Brand eeBoo
Product Description
Kind Dragon puzzle tells a story of a bucolic land faraway, where improbable friendships do exist.  A 1000 piece puzzle that is visually stunning with its soft color palette that features a kind dragon harmoniously engaging with animals of the forest.  Masterfully illustrated by Kevin Hawkes.
Great for groups, can be put together from any side

Made from 90% recycled materials

Puzzle size 23" x 23"

1000 pieces

Ages 12+

/!\ WARNING: Choking Hazard—Item contains small parts. Not for children under 3.
}