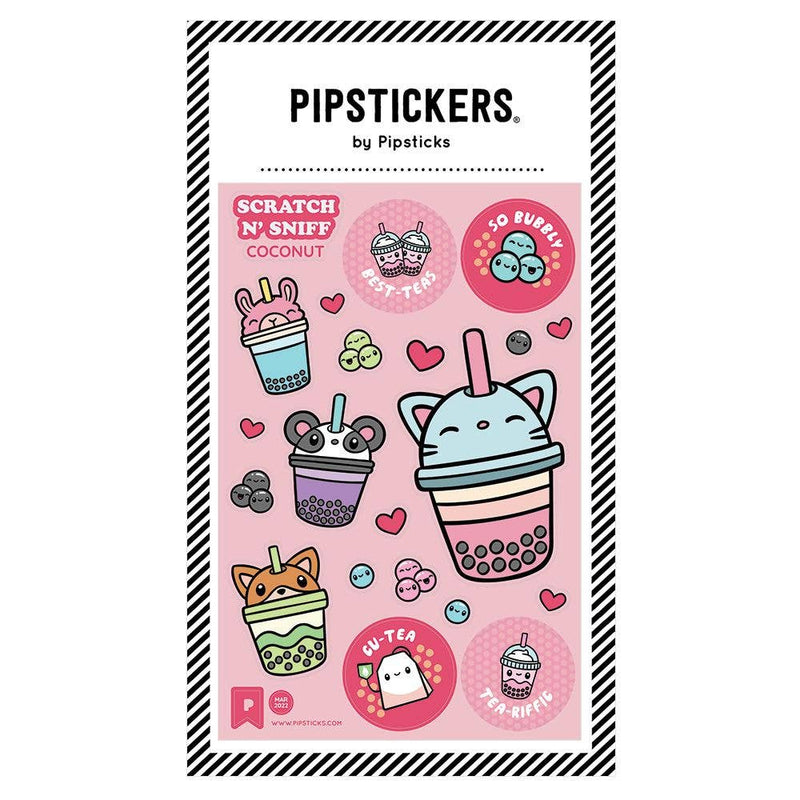 Pipsticks Bubbly Best-Teas Scratch 'n Sniff Stickers
$3.99
Brand Pipsticks
Product Description
PipStickers are the PERFECT gift for the sticker lover in your life - even if it's you! These unique scratch 'n sniff designs cannot be found anywhere else.
Includes one 4" x 6" sheet of PipStickers and includes the Pipsticks manifesto.
Manufacturer: Pipsticks


Ages: 4+

/!\ WARNING: Choking Hazard—Item contains small parts. Not for children under 3.
}