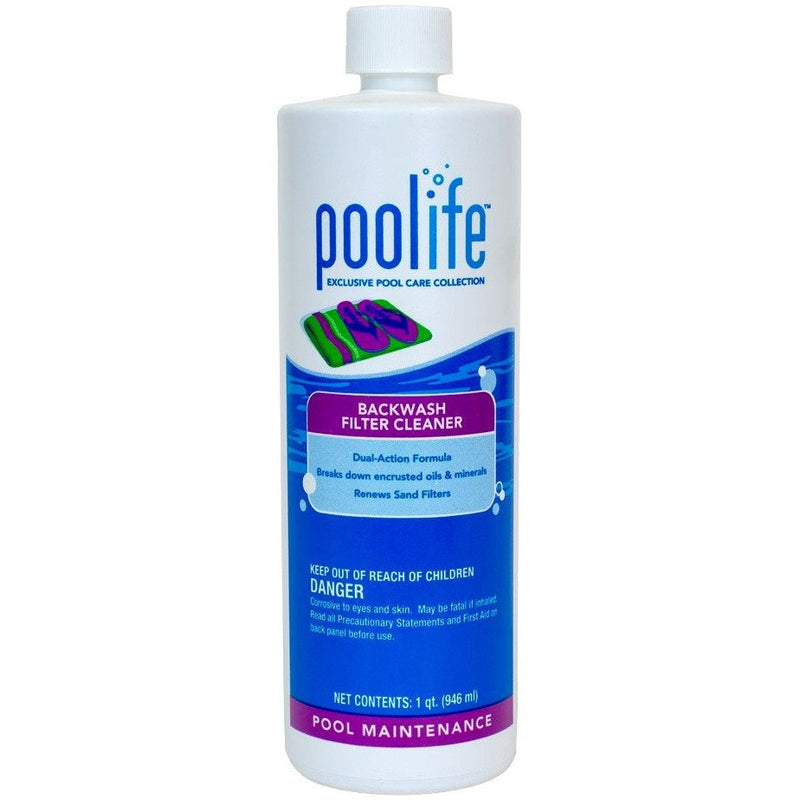 Poolife Backwash Filter Cleaner (1 qt)
$18.99
Brand Poolife
Product Description
Poolife Backwash Filter Cleaner (1 qt) is designed to chemically break down oil, and minerals in your sand filter. Use every time your filter is backwashed to keep your filter performing in like new condition.
Shake well before using. Compatible with all sanitizers including bromine, chlorine, salt water, ozone, minerals, and biguanide.

Close the main drain if possible to allow maximum intake for skimmer(s).
Start the filter backwashing as recommended by the manufacturer.
While the filter is backwashing, slowly pour 8 ounces of Poolife Back Wash Filter Rinse into the skimmer.
Continue the backwashing process according to the manufacturer's instructions. Use Poolife Back Wash Filter Rinse every time the filter is backwashed to maintain filter efficiency and a crystal clear pool.
*Chemicals can only be shipped via UPS or FEDEX ground service to the 48 contiguous United States
}