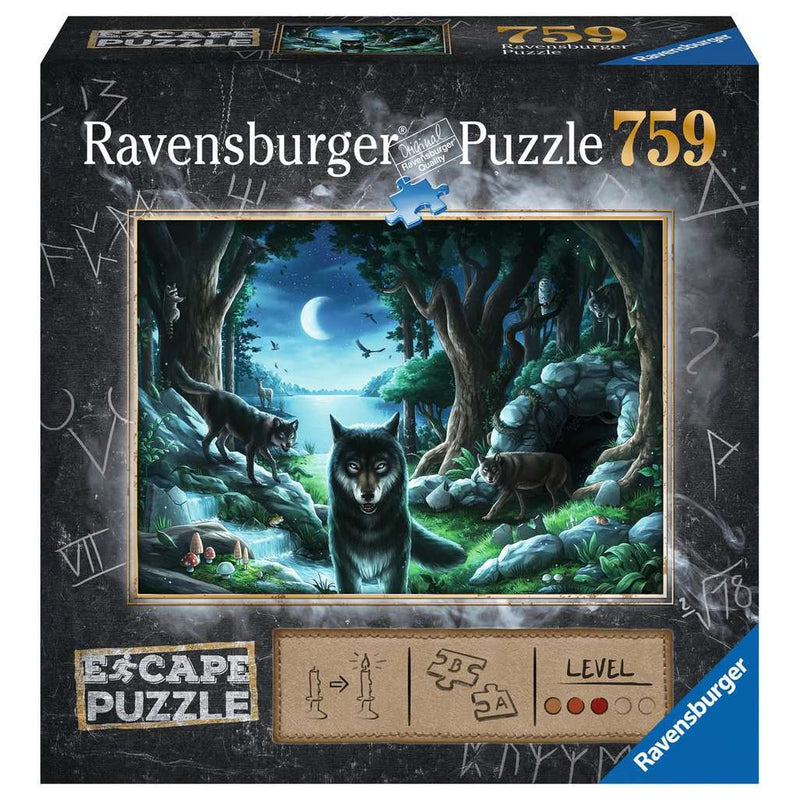 Ravensburger The Curse of the Wolves 759 Piece Puzzle
$22.99
Brand Ravensburger
Product Description
Visiting an antique bookstore, a story catches your eye. Hundreds of years ago 5 settlers went missing in the forest, it is believed that a curse was cast upon them. Curious, you enter the forest to explore. Lost in the dark, you're surprised by growling and glowing eyes. 5 wolves encircle you – will they attack? You remember the legend! Can you break their curse?
Piece together the Puzzle, Solve the Mysteries, and Discover your escape from this dangerous situation!
This 759 piece puzzle has a unique design that encourages hand eye coordination

Ravensburger puzzles are made in Germany from the highest quality and thickest green Kappa cardboard available

Pieces have a nice matted finish which makes them easy to see and handle

Builds small motor skills, picture recognition, and task completion

Promotes cooperative as well as independent play

Puzzle Size:

27" x 20"

Box Size:

8.5" x 8.5" x 2.5"

Manufacturer: Ravensburger


Ages 12+

/!\ WARNING: Choking Hazard—Item contains small parts. Not for children under 3.
}