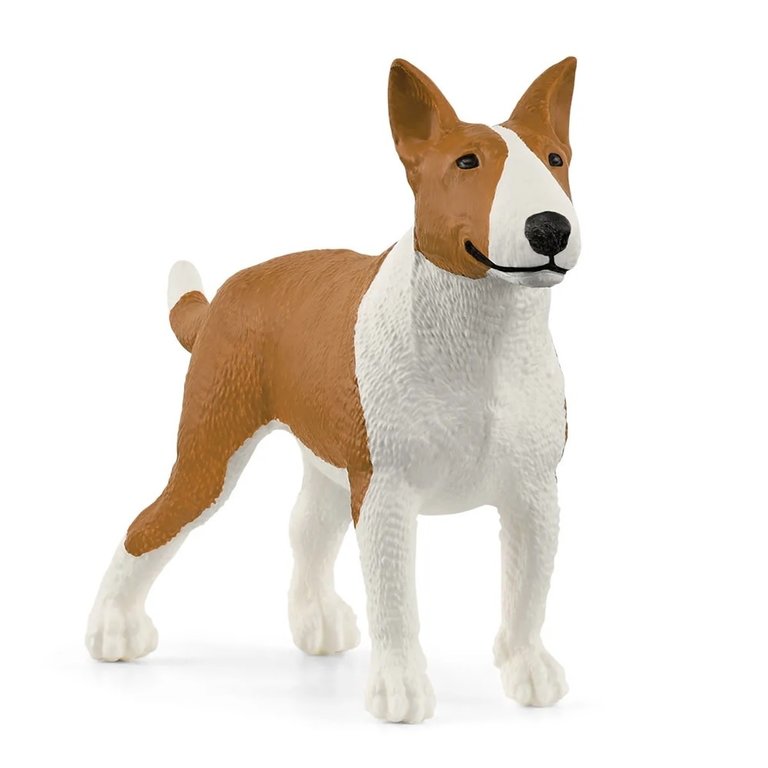 Schleich Bull Terrier Figure
$5.99
Brand Schleich
Product Description
What if a tiny Bull Terrier figure was more than a toy? What if a pint-sized paw pal could turn rainy days into giggles of laughter? What if a Bull Terrier could speak "farmer-ese," or conduct an invisible orchestra? Some dogs are good at snuggles…and some, like this one, help the littlest storytellers let their imaginations run wild.

Schleich farm toys for toddlers and kids introduce the endless possibilities of storytelling and imaginative play. From little donkey foal figurines to big barns filled with horses and cows, Schleich Farm World has all the animal figures and farmer figures and sets you need to let your stories run wild! For even more action and adventures, our farm toys and figures play well with Schleich unicorn toys, dinosaur toys, wild animal figures and toy horses! Schleich playsets are built to last. All our toys meet the highest national and international safety standards.

Bull Terriers are the only dog breed with triangle-shaped eyes. Do you think this makes them better at winking at their best friends?

Hand Painted

Highly Detailed

Product Dimensions: 2,95 x 0,63 x 1,85 inch(W x D x H)

Manufacturer: Schleich

Ages: 3+

/!\ WARNING: Choking Hazard—Item contains small parts. Not for children under 3.
}