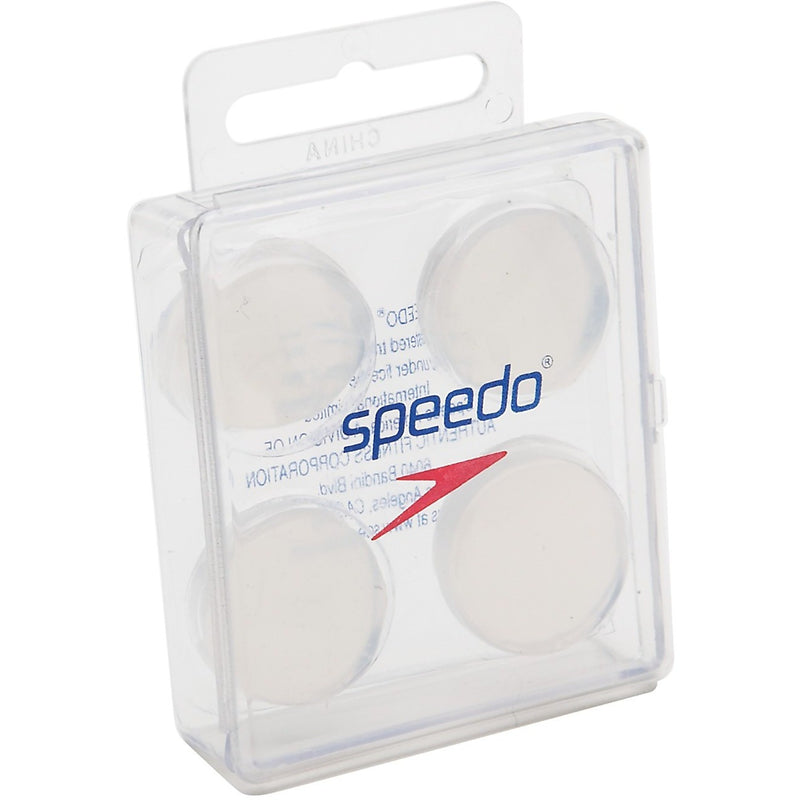 Speedo Silicone Ear Plugs
$5.99
Brand Speedo
Comfortable and effective, the Speedo Silicone Ear Plugs can be molded to ear size creating the perfect seal.
100% Soft silicone for a comfortable fit. 
Includes two (2) sets of ear plugs – 4 reusable plugs with carrying case.
Molds to fit ear
Blocks water flow into ears.
One Size fits all
Includes carrying case
Manufacturer: Speedo
Instructions for use: Mold soft silicone plug to your ear size and remove when done using.
}