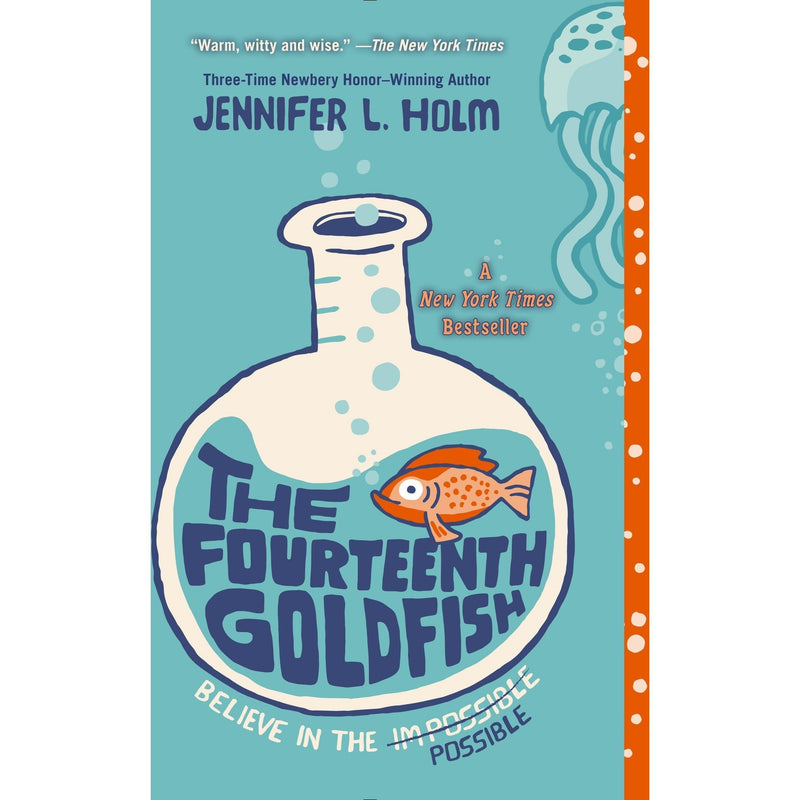 The Fourteenth Goldfish
$8.99
Brand Penguin Random House
Product Description
Believe in the possible . . . with this New York Times bestseller by three-time Newbery Honor winner Jennifer L. Holm. A perfect Father's Day read about a child's relationship with her grandfather!
 
Galileo. Newton. Salk. Oppenheimer. Science can change the world . . . but can it go too far?
 
Eleven-year-old Ellie has never liked change. She misses fifth grade. She misses her old best friend. She even misses her dearly departed goldfish. Then one day a strange boy shows up. He's bossy. He's cranky. And weirdly enough . . . he looks a lot like Ellie's grandfather, a scientist who's always been slightly obsessed with immortality. Could this gawky teenager really be Grandpa Melvin? Has he finally found the secret to eternal youth?
 
With a lighthearted touch and plenty of humor, Jennifer Holm celebrates the wonder of science and explores fascinating questions about life and death, family and friendship, immortality . . . and possibility. Look for EXCLUSIVE NEW MATERIAL in the paperback—including Ellie's gallery of scientists and other STEM-appropriate features.
Author:

Jennifer L. Holm

Publisher: Penguin Random House
Product Dimensions: 5.2 x 0.6 x 7.7 inches
Paperback: 240 pages
Grade Level: 3-7+
Ages: 8-12+

Jennifer L. Holm is a New York Times bestselling children's author and the recipient of three Newbery Honors for her novels Our Only May Amelia, Penny From Heaven, and Turtle in Paradise. Jennifer collaborates with her brother, Matthew Holm, on two graphic novel series—the Eisner Award-winning Babymouse series and the bestselling Squish series. She lives in California with her husband and two children.
}