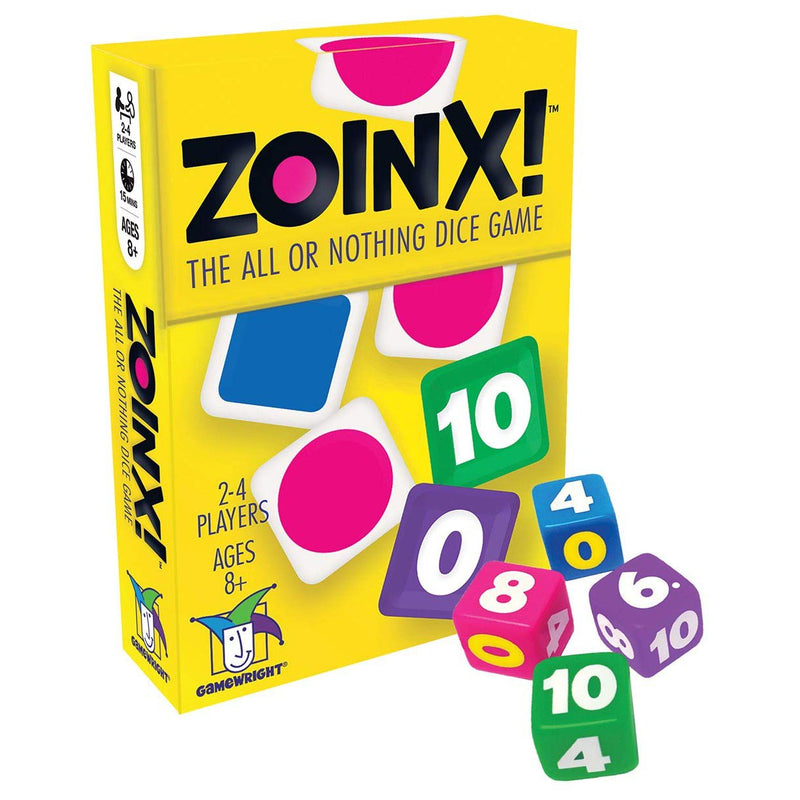 Zoinx!
$10.99
Brand Gamewright
Product Description
It's high-rolling hijinx with this game of dicey decisions! First, all players secretly predict how many dots they think you will roll. Then shake the dice and keep rolling as long as you meet your target. But push your luck too far and Zoinx! – you lose everything and the points go to the players who bet against you!
"Press your luck" dice games

Make a prediction before you roll, but other players have a stake in the outcome of your turn

Do you play it conservatively and go for small points, or do you have to catch up to the leader by putting all your points on the table?

Comes with 8 custom dice, score pad, and instructions

Reinforces probability, visual discrimination, and fine motor skills

Product Dimensions: 5.2 x 3.8 x 1.2 inches
Manufacturer: Gamewright
Number of Players: 2-4
Playing Time: 15 Minutes
Ages: 8+

/!\ WARNING: Choking Hazard—Item contains small parts. Not for children under 3.
}